MP calls for pornography 'opt-in' to protect children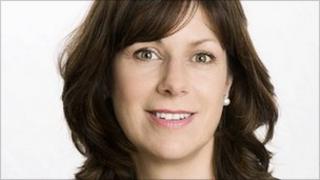 Internet providers should create an "opt-in" system to prevent children gaining access to pornography, a Conservative MP has said.
Claire Perry wants age-checks to be attached to all such material to reduce exposure to it.
The mother-of-three, who has prompted a Commons debate on the issue, said internet firms should "share the responsibility" of protecting children.
A study suggests one in three under-10s has seen pornography on the web.
Four in every five children aged 14 to 16 admitted regularly accessing explicit photographs and footage on their home computers, according to Psychologies magazine.
MPs will discuss whether to bring in measures to increase protection for those under the age of 18.
Ms Perry, who represents Devizes, in Wiltshire, said: "As a mother with three children I know how difficult it is to keep children from seeing inappropriate material on the internet.
"We already successfully regulate British TV channels, cinema screens, High Street hoardings and newsagent shelves to stop children seeing inappropriate images and mobile phone companies are able to restrict access to adult material so why should the internet be any different?"
Ms Perry added: "British internet service providers should share the responsibility to keep our children safe so I am calling for ISPs to offer an 'opt-in' system that uses age verification to access pornographic material."