Bank bonuses are not a done deal, says David Cameron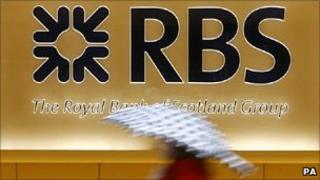 Prime Minister David Cameron has said bonus payouts at the Royal Bank of Scotland were not a "done deal" and discussions are continuing.
He told BBC Radio 4's Today programme that reports its chief executive Stephen Hester was in line for a £2.5m bonus were "almost certainly wrong".
"Detailed discussions" were on-going with the major clearing banks, he said.
His aims were bonus pools to be lower, taxes paid to be higher and lending to small businesses to be higher.
Labour leader Ed Miliband attacked Mr Cameron over predictions of big bank bonuses at prime minister's questions last week, suggesting he had broken promises to limit cash bonuses to £2,000 at taxpayer-supported banks.
Mr Cameron told the BBC that "effectively state-owned banks" should not be "front markers on bonus payments, they should be the back-markers".
He said they would be "limited in what they can receive".
Asked about RBS - which is 84% state-owned following a massive cash injection from the taxpayer in 2009 - the prime minister said it was in the taxpayer's interests that the bank was well-run and valuable so it could be put back into the private sector.
He told the BBC: "There is a balance we have to strike, which is to make sure there is effective leadership of these banks, solving their problems, cleaning up their balance sheets, getting them into a good state so they can be put back into the private sector.
"To be fair to Stephen Hester, he was brought in to do this job, his contract was put into place by the last government - we are obviously constrained by that contract. There is a difference between those state-owned banks and the other banks.
"Overall the settlement I want is lower bonus pools, higher tax payments to the Treasury and more lending by the banks."
Asked why he did not insist on a certain level of bonus, Mr Cameron said: "He has a contract... I don't accept what you saw in the newspapers about the payments he was going to get, those were almost certainly wrong."