Former Mastermind winner to run Lords administration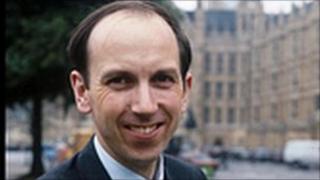 A former winner of the BBC quiz Mastermind has been chosen to run the administration of the House of Lords.
David Beamish, who was crowned champion in 1988, takes over as Clerk of the Parliaments in April, when Michael Pownall retires.
Mr Beamish, 58, has been a civil servant in the Lords since 1974 and has been Mr Pownall's deputy since 2007.
Lord Strathclyde, leader of the House of Lords, said he had been the interview panel's unanimous choice.
Mr Beamish's specialist subjects when appearing on Mastermind were Nancy Astor, who was the first woman to sit in Parliament, and the Royal Family from 1714 to 1910.
The ancient office of Clerk of the Parliaments originated towards the end of the 13th century in Edward I's reign.
Modern-day incumbents are the employer of all the House's permanent staff and the chief adviser on procedure.
Mr Beamish was interviewed by a panel made up of Lord Strathclyde, Lord Speaker Baroness Hayman, Labour peers' leader Baroness Royall of Blaisdon, Liberal Democrat peers' leader Lord McNally, convenor of crossbench peers Baroness D'Souza and former commissioner for public appointments Baroness Fritchie.
Clerk of Committees Edward Ollard will succeed Mr Beamish as Clerk Assistant.