Radicalisation review 'to urge more student monitoring'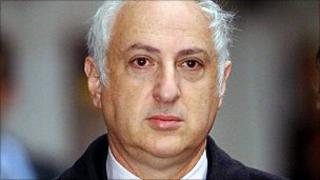 A review of policy on radicalisation will call for more monitoring of students by university and college lecturers, the BBC understands.
Calls for more analysis of work to look for signs of a growing threat are likely to be resisted by staff who fear they would be seen as spies.
The review, by Lib Dem Lord Carlile, is likely to be published in May.
It is examining policy on dealing with the threat, mainly to young men, from extremists looking to recruit them.
The BBC understands that the review will call for universities to have a bigger role in the pastoral care of their students. That means a closer relationship with students and keeping a closer eye on those who may be vulnerable.
One suggestion is that lecturers should more closely analyse essays and work submitted by students to spot troubling or revealing ideas, for example a student who is consistently arguing that attacks on civilians are justified.
Another idea under discussion is a traffic light system of assessing and monitoring students of concern which would operate in private but presumably be based on some face-to-face discussion with the student.
'It's their duty'
James Brandon from the counter-terrorism think tank the Quilliam Foundation welcomed the ideas, saying: "I think we need to see an acceptance that these kind of problems are everyone's problem.
"The same as university lecturers for example see it as their duty to tackle racism, sexism, homophobia, I think they should also feel it's their duty to tackle radical, extreme and intolerant thoughts which are justified through Islamist ideology."
But some academics will see it as a threat to their independence and the role of a university or college as a place for open and free speech.
Pressure on staff to do more to keep an eye on students is not new. What is new is the strength of feeling about the role of universities among senior ministers at the Home Office and the people involved in the review.
Someone closely involved in the process told the BBC they believed some university leaders had "a long way to come" on this.
There is disagreement in government over the threat, with universities minister David Willetts refusing to accept there is a problem beyond several individual cases, while Prime Minister David Cameron told Parliament just before Christmas the UK had to "de-radicalise" its universities.
The Association of Teachers and Lecturers has serious concerns about the idea of more monitoring.
Spokesman Norman Crowther said: "We think it's unrealistic and unreasonable. There is a broader issue here. Of course it is the responsibility of educational institutions to raise awareness of those issues but it's certainly not the job of those institutions to police them."
Internet 'fightback'
One other significant area the government is likely to focus on is the internet and its use as a propaganda tool which gives groups like al-Qaeda and people like the American-born radical Anwar al-Awlaki the ability to radicalise young people staring at a computer screen thousands of miles away.
The BBC understands the review could call for a "fightback" on the internet, on places like YouTube and Facebook but not on government-branded websites.
The onus is likely to be on third parties, non-governmental organisations or charities, even private firms with an interest, who could greatly increase the content online to counter the plethora of material out there - particularly since the Iraq War - in the name of the jihadi cause.
The Prevent review is proving to be of interest to other countries. The BBC understands parts of the counter-radicalisation effort in the UK are being exported to the US.
A senior diplomat who was based in London has now set up shop at the White House with a view to replicating parts of the policy for the Obama administration, in particular some of the community intervention projects funded by the Prevent strategy.