MPs' expenses: David Chaytor bids to reduce jail term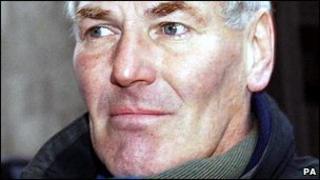 Former MP David Chaytor has launched an appeal to have his jail term for fiddling expenses cut by six months.
He was sentenced to 18 months in January, after admitting fraudulently claiming more than £20,000.
Chaytor, who was Labour MP for Bury North, is serving the sentence at Wandsworth Prison, south London.
He argued that the sentence was too long and did not take account of his guilty plea. The Court of Appeal will rule on the case on Wednesday.
Jim Sturman QC, for Chaytor, said the sole question for the court was whether the sentence had been too long.
His argument was that if Chaytor had made his claims in a legitimate way, he would have received all the money, that he was not given enough credit for his guilty plea and that he had been subject to "horrendous" media treatment.
Chaytor, 61, had "complicated domestic arrangements", he said and had otherwise led a "blameless life". The appropriate sentence was one of 12 months, he said.
Mr Sturman said: "It is accepted by Mr Chaytor, and always has been accepted by him, that an MP does not deserve special treatment, but I say he deserves equal treatment."
Privilege bid
Lord Chief Justice Lord Judge, Mr Justice Henriques and Mr Justice Foskett are hearing the application and reserved judgement on the case until Wednesday morning.
Chaytor stood trial having failed in a legal bid to have the ancient right of parliamentary privilege - which protects MPs from legal action arising from events in Parliament - applied to expenses. He changed his plea to guilty days before his trial was due to start in December.
He was charged with three counts of false accounting, having submitted bogus invoices for IT consultancy work and claimed for rent he never paid on a property in London which he actually owned, and another one in Bury which was owned by his mother.
The charges involved £22,650 of claims - although he only received £18,350.
Under his current sentence he could be freed by the end of May as prisoners given sentences of less than four years can be considered for early release - subject to electronic tagging and a curfew - if they are not convicted of violent or sexual offences.