Details of shadow cabinet's media meetings published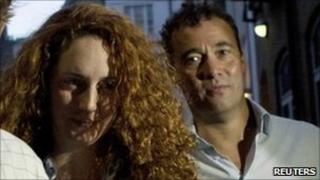 The Labour Party has published a list of the shadow cabinet's meetings with the media.
Ed Miliband had already published the list of his meetings with newspaper proprietors and editors since he became Labour Party leader in September 2010.
The new details come after documents released earlier this week disclosed meetings with cabinet ministers.
Shadow chancellor Ed Balls met Rebekah Brooks and Will Lewis from News International in February.
He also met the former News of the World editor Colin Myler at the Labour Party Conference in Manchester last September and attended a News International reception at the conference.
Mr Balls met Mr Myler again in March and June and attended a News International reception as recently as 16 June.
The shadow home secretary Yvette Cooper attended that same reception and the one at the party conference.
She also met Mr Myler in September.
Shadow cabinet office minister and minister for the Olympics Tessa Jowell met Rupert Murdoch's daughter Elisabeth socially in London and Oxfordshire several times over Christmas 2010. Rebekah Brooks was also at two of these gatherings.
Summer party
Ms Jowell also attended Elisabeth Murdoch's summer party in Burford, Oxfordshire on 3 July 2011.
The shadow secretary of state for Northern Ireland Shaun Woodward also met Ms Brooks socially in Oxfordshire on Boxing Day and again, in France, in June.
Eleven of Mr Miliband's 32 meetings were with News International executives or editors.
It has previously been reported that the Prime Minister David Cameron had 26 separate meetings with executives from Mr Murdoch's companies since last May's election.
Mr Miliband had 15 meetings or social contacts with News International executives over the same period, while the Chancellor George Osborne had 16.
Mr Cameron has ordered all ministerial meetings with media proprietors, senior editors and executives to be published.
It comes amid fears politicians have become too close to the Murdoch empire.
Mr Cameron, Mr Miliband and Deputy Prime Minister Nick Clegg published a list of their meetings earlier this month.