Former ITV chief Charles Allen to review Labour Party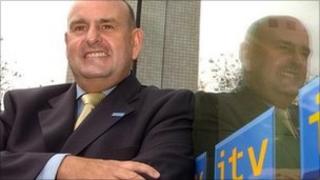 Former ITV chief executive Charles Allen is to lead a management and commercial review of the Labour Party.
The party said he would recommend ways "to put the party on the most professional and sustainable footing ahead of the next general election".
Mr Allen's role will be part-time and unpaid. He will report to Labour leader Ed Miliband and the party's National Executive Committee.
Labour has been working to clear large debts in recent years.
After leaving ITV in 2006, Mr Allen served as chairman of record company EMI until last year. He was also vice-chairman of the London 2012 Olympic bid.
Mr Allen currently heads Global Radio, parent body of stations Heart and Capital, and is a senior adviser to investment bank Goldman Sachs.
Expertise
He will work alongside new Labour general secretary Iain McNicol to examine the way the party is organised.
Mr McNicol said: "Charles is a long-standing supporter and friend of the Labour Party, as well as an experienced and successful businessman.
"His expertise in both private and public sectors will help us to build the stronger organisation Ed and I want to see."
Mr Allen added: "I am delighted to be asked to conduct this review and to play my part in developing a strong and effective party, built on the foundations of strong grassroots support."
Last August, Labour former deputy prime minister John Prescott warned his party faced bankruptcy if it did not tackle its £20m of debt.
But in his most recent financial statement for 2010, the party's treasurer said the balance sheet was improving, with a reduction in net liabilities, excluding pensions, of £2.5m.
He also said the additional 50,000 members signed up since the general election would make a significant difference to the party finances.