MPs to be reimbursed after recall curtails holidays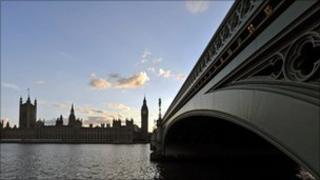 MPs will be reimbursed for the cost of cutting short their holidays to attend Thursday's recall of Parliament, their expenses watchdog has said.
Prime Minister David Cameron announced on Tuesday that MPs would be called back to discuss the recent riots.
The Independent Parliamentary Standards Authority says "reasonable expenses" can be claimed for travelling back to London from their holidays.
MPs cannot claim for first class travel unless it is the cheapest available.
Ipsa has a contingency fund for unexpected costs.
A spokesman for Ipsa told the BBC that it would depend on the individual MP's circumstances as to whether they would be able to claim travel expenses for their family members too.
A single parent would not be expected to leave their children alone, he explained, but MPs who were able to leave their children with their spouses may only be eligible to claim for their own expenses.
MPs who still have much of their holidays remaining after Thursday's debate could also be reimbursed for the cost of returning to their destination, he added.