England riots: Lib Dems fear "kneejerk" response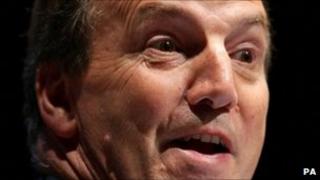 Liberal Democrat deputy leader Simon Hughes has cautioned against "kneejerk solutions" in the wake of last week's riots in cities across England.
Writing in the Observer newspaper, he spoke of the importance of striving for a "responsible society" and not taking away "public support for the needy".
His warning comes as many Tories back plans to cut benefits and evict families of rioters from their homes.
Fellow Lib Dem, Jenny Willott, said such moves could make matters worse.
Several London authorities, including Southwark which encompasses Mr Hughes' constituency, have said they will seek to evict people who are convicted of involvement in rioting from council-owned homes.
On Friday, Wandsworth Council became the first to serve a tenant with an eviction notice after their son appeared in court in connection with the Clapham Junction riot.
Mr Hughes, however, fears this might have the "reverse effect to that intended".
"We need to demonstrate ambition to have a responsible society where all people understand and are aware of their obligations to each other," he said.
"This means we must not cut taxes for the rich or take away public support for the needy.
"We should be careful not to rush into kneejerk solutions including over-hasty moves to change the social contract and approaches to sentences which may have the reverse effect to that intended."
'No money'
He went on to say that tough sentences should be handed down to previous offenders and those who should set an example including parents and people in work.
However he urged for care from the system in treating young people with no criminal records.
"For some of those of school age or out of school with no work and no prospects, short custodial sentences could be no deterrent at all."
His concerns appear to be shared by the Lib Dems' welfare spokeswoman, Jenny Willott, who told the paper she was "very worried" about moves to cut benefits.
"One obvious problem would be that if people don't have money they would turn more to acquisitive crime," Ms Willott said.
"I completely understand people's desire to stamp out the problem, but it is important that we do not make things worse."