Tories topped donations list over election period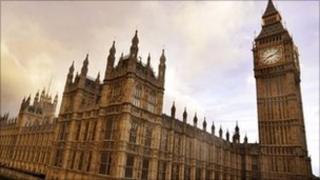 Donations given to the Conservatives in the three months to the end of June exceeded those for Labour by almost £1m, official figures show.
According to the Electoral Commission, the Tories were given £4.2m over the most recent quarterly disclosure period while Labour received £3.22m.
The Lib Dems were given £972,344 as overall donations to political parties totalled £8.6m.
Central parties are required to declare donations of more than £7,500.
However, the threshold is lower - £1,500 - for donations to constituency associations.
The reporting period in question - 1 April to 30 June - included the campaign for English council elections and national elections in Scotland, Wales and Northern Ireland held on 5 May.
Notable donations to the Conservatives over the period included £107,000 from Rainham Steel and £265,000 from Focus on Scotland - an "unincorporated association" which is not obliged to reveal the the names of donors using the vehicle to give money.
Labour's four largest donations all came from trade unions, headed by Unite which gave £765,628.
The Liberal Democrats received £250,000 from Brompton Capital and £200,000 from C&C Alpha Group - both venture capital firms.
Among other parties, the SNP received £126,697, the UK Independence Party £66,552 and the Green Party of England and Wales £16,940.
Donations worth £54,152 were reported late over the period by the three largest parties.