Riots: MPs fail to push for e-petition debate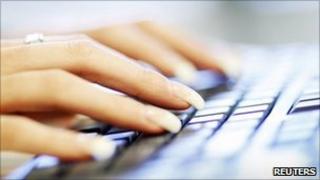 An e-petition calling for benefits to be removed from people convicted of rioting will not be discussed by MPs for at least a month.
The petition - along with one demanding the release of papers relating to the Hillsborough Stadium disaster - gained more than 100,000 signatures, which means it can be debated in the Commons.
But no MP called for the demands to be discussed during a meeting on Tuesday.
This means the petitions cannot be debated until early October.
The government launched its e-petitions site last month, promising that those which pass the 100,000-signature mark should at least be considered for a Commons debate.
Following riots in many English cities, a petition demanding that those convicted of taking part lose "all benefits" rapidly gained support, making it the first to reach the threshold.
Food security
A petition calling for the release of cabinet papers relating to the 1989 Hillsborough disaster - in which 96 Liverpool FC fans died - also gathered the required backing.
The Backbench Business Committee discussed subjects for Commons debate on the next available date - 15 September - at its meeting. But no MP spoke in favour of debating the petitioners' demands, meaning they cannot be included.
Instead discussions will either focus on defence, the fishing industry, Kashmir or food security.
There are no more available dates for backbench MP-led discussions until after the three-week party conference season, which ends on 5 October.
But Labour MP Steve Rotherham, who represents Liverpool Walton, said the issue of the Hillsborough petition would be raised at the committee's meeting next Tuesday.
Writing on his blog, he said: "We have a powerful argument in place and we have the voices of thousands of people across the country on our side, but we must get this right.
"We've waited 22 years for these files. We can wait until next Tuesday for the committee."
The committee, which controls 35 days of Commons business a year, can only schedule a debate when an MP requests it.
It is currently coming up with a formal procedure for ensuring popular e-petitions are discussed.
The committee's chairman, Labour MP Natascha Engel, said: "Everyone really supports the idea of e-petitions and public engagement but I think there are quite a few problems that have risen their heads.
"All of us really want, in the long-term, to make sure e-petitions work, but that they work properly."
The riots petition has gathered more than 220,000 signatures, while that relating to the Hillsborough documents has almost 138,000.
Only two other petitions have so far passed the halfway mark, with 73,700 backing a call by Tory MP Robert Halfon for cheaper petrol and diesel, and 58,462 backing the introduction of financial education as a compulsory part of the school curriculum.