Riots: Louise Casey - Blair's respect tsar - to aid PM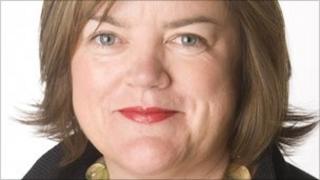 A key architect of Tony Blair's "respect agenda" has been drafted back into Downing Street to work with David Cameron in the aftermath of the riots across England, the BBC understands.
It is not yet known what Louise Casey's precise responsibilities will be.
She first came to prominence as Tony Blair's "homelessness tsar" and went on to be a leading figure in Labour's war on anti-social behaviour.
She is currently the commissioner for victims of crime in England and Wales.
That role was handed to her in March last year by then Prime Minister Gordon Brown and she continued in it under the present government.
In a report published last November, she argued that victims and witnesses are the "poor relation" in the criminal justice system.
As a civil servant in the previous Labour government, Ms Casey was a leading advocate of anti-social behaviour orders (Asbos), which have been partially scrapped by the coalition.
But her forthright style sometimes landed her in hot water. In 2005, when she was head of the Home Office's anti-social behaviour unit, she was secretly-taped mocking the government's anti-binge drinking campaign, joking that some ministers might work better if they were drunk.