MPs 'could get more time' to debate e-petitions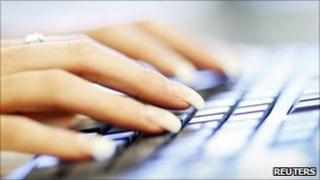 MPs could get more time to debate issues raised on the e-petitions website, the government has indicated.
The leader of the Commons, Sir George Young, said there could be extra "headroom" to deal with issues raised.
Two petitions - on cutting benefits for rioters and releasing documents on the Hillsborough disaster - have raised the 100,000 backers needed for a debate.
But no parliamentary time has been set aside to discuss them, leading to criticisms of the processes in place.
Under the e-petitions scheme, introduced by the government, those which pass the 100,000-signature threshold can be considered by the Backbench Business Committee of MPs, which controls some of the timetable for Commons debates.
If it agrees, they can then be discussed in the chamber.
'Very limited'
A petition demanding that those convicted of rioting should lose "all benefits" was the first to reach the threshold. It now has more than 220,000 signatures.
A petition calling for the release of cabinet papers relating to the 1989 Hillsborough disaster - in which 96 Liverpool Football Club fans died - has also gathered the required backing.
However, on Tuesday, following its first meeting since e-petitions were introduced in August, the committee announced that no debate would take place on either petition until at least early October.
This was because no MP had suggested they should be given parliamentary time, which needs to happen under the committee's existing rules.
The committee has since put out a statement complaining that it controls a "very limited" proportion of the Commons timetable and that the government "has not provided any additional time to debate e-petitions and our existing limited supply is already oversubscribed".
It says it will press ministers to "provide specific time for debates so that there is an effective way for the public to engage with Parliament".
The committee is also promising advice for organisers of petitions on "how to take their case forward".
Speaking in the Commons, Sir George said he would like to "allocate more time to the backbench business committee and give it the headroom it needs" to deal with issues raised by e-petitions.
The Hillsborough petition is expected to be raised at next week's committee meeting, but no parliamentary time is now available until after the party conference season ends on 5 October.