E-petitions: MPs to debate riots and Hillsborough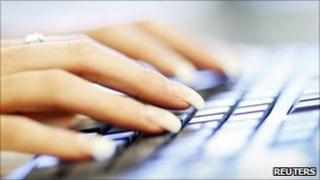 MPs are to debate two e-petitions which have gathered the support of more than 100,000 people.
The first debate, on 13 October, will consider calls to remove benefits from people found guilty of taking part in this summer's riots.
The second debate, four days later, is on a petition demanding the full release of documents relating to the 1989 Hillsborough Stadium disaster.
The government introduced the e-petitions website this summer.
Any petitions gaining the support of more than 100,000 people can be considered for a full debate, if an MP suggests it to the backbench business committee, which controls about 35 days a year of parliamentary time.
At Tuesday's committee meeting, Conservative MP Gavin Barwell proposed a wider debate on the government's response to the riots, after a petition calling for those involved to lose entitlement to benefits gathered more than 244,000 signatures.
'Maximum disclosure'
Liverpool Walton MP Steve Rotheram suggested the petition calling for the release of government papers on the 1989 Hillsborough disaster, in which 96 Liverpool Football Club fans died.
In 2009, the then Labour government set up the Hillsborough Independent Panel, whose task was to "oversee the maximum possible public disclosure of governmental and other agency documentation relating to the Hillsborough tragedy and its aftermath".
The Information Commissioner Christopher Graham ruled in July this year that some files should be released, ahead of the usual 30-year rule, following a BBC freedom of information request, which was made before the panel was established.
'Process is working'
However, the government is appealing against that ruling, and has said it wants the documents to be released to the panel first rather than all at once to the public.
It is understood the panel may put forward its recommendations on which papers should be released as early as the spring of next year.
The petitioners, however, are demanding that the information given out is not pre-filtered.
A third topic considered for debate - that of a referendum on the UK's membership of the European Union - was not selected by the backbench committee, which had set aside two time slots in October.
The EU referendum call had gathered 80,000 signatures on a paper petition, and more than 20,000 on an e-petition.
A spokesman for the House of Commons leader, Sir George Young, said: "We welcome the decision of the backbench business committee to propose debates in the House on the subjects of the first two eligible e-petitions through the new government website.
"This shows that the new e-petition process is working, and demonstrates that it can achieve the aim of better connecting the public with Parliament."
The government announced last week that MPs could get more time to debate issues raised on the e-petitions website.