PM 'expects ministers to support boundary changes'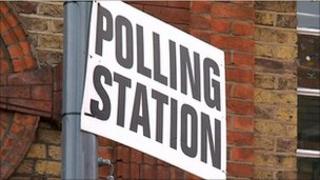 David Cameron's spokeswoman says he expects cabinet ministers to support plans to redraw the Commons map, despite some of them facing major changes to their seats.
Lib Dem Business Secretary Vince Cable, whose constituency would radically change, said the plans ignored "any sense of identity" in his area.
Labour and Conservative MPs have also complained about the proposals.
But the prime minister said they would make the electoral system more fair.
The Boundary Commission has announced a two-year consultation on the plans to overhaul the constituency map of England and Northern Ireland.
Details for Wales and Scotland will be published at a later date.
'Disrespectful'
The proposals are part of a move to cut the number of MPs by 50 to 600 by the next general election.
Speaking at Prime Minister's Questions, Mr Cameron said the redrawing of boundaries was about "a basic fairness".
"Today what we have is some seats that have as many as 90,000 voters and some seats, including some in Wales, that have as few as 40,000 voters. How can that possibly be fair?" he asked.
The PM's spokeswoman said he would be urging his ministers to support the proposals, but they have so far been met with near-universal hostility from MPs, many of whom face a fight for their political futures as their seats are merged with neighbouring constituencies or disappear altogether.
Mr Cable - whose Twickenham seat faces being split apart - was the first cabinet minister to speak out against the plans.
The Lib Dem MP told the Evening Standard: "In order to get the right size of constituency, no account has been taken not just of borough boundaries, but any sense of identity. That will cause a lot of concern.
"They are reintroducing 19th Century boundaries. A lot has happened since then."
Mr Cable potentially faces a battle with Conservative MP Zac Goldsmith for a newly created south London seat.
Labour's Liam Byrne - who faces seeing his Birmingham Hodge Hill broken up - called the proposals "pointless".
His former cabinet colleague, shadow education secretary Andy Burnham told his local newspaper, The Bolton News, the proposals would rip his Leigh constituency "to pieces".
"Their proposals are disrespectful to our town, its people and its history.
"It would seem people with no knowledge of our area have sat in an office in London drawing random lines on a map."
'Muddle'
Some Conservative MPs have also reacted angrily to the proposals.
Former Foreign Secretary Sir Malcolm Rifkind criticised the Boundary Commission's insistence that every constituency should have the same number of voters, plus or minus 5%, calling the proposals a "muddle".
Labour constitutional affairs spokesman Chris Bryant said: "Many of the initial proposals for new constituencies reflect the flawed legislation which brought them into being.
"There has been pointless disruption in some regions, leading to the unnecessary division of traditional communities and making MPs more remote from the communities they serve, not closer.
"The task now is to inject some common sense back into many of these recommendations."
Parliament must put the new boundaries in place by October 2013 but some Conservative and Lib Dem MPs have not ruled out voting against the proposals the coalition could face an uphill struggle to make them law.
Cabinet Office Minister Francis Maude said that "every time there is a boundaries reorganisation it's very uncomfortable", but he said it would be "unprecedented" for the plans to be voted down after the legislation had been passed by Parliament.