Unfair dismissal claim term to double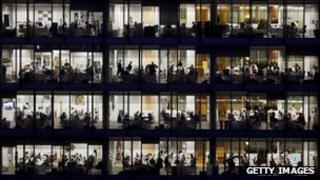 Workers will not be able to claim for unfair dismissal unless they have been in a job for at least two years - not one, under government plans.
The extension is part of Chancellor George Osborne's plans to help business by changing employment law.
He is expected to reveal details at the Conservative party conference on Sunday.
The Trades Union Council criticised the proposal, saying it amounts to a "charter for bad bosses".
Mr Osborne told the Sun: "We talk a lot about trade union rights - but what about the right of the unemployed person to be given a shot at a job and a career?
"What about the rights of people currently sitting at home with nothing to do, desperate to get work, but the business can't afford to employ them because they fear they are going to be taken to the tribunal?"
Last year there were 236,000 cases of unfair dismissals, with an average award for successful complainants of about £9,000.
Under Mr Osborne's plan, workers will still be able to take action immediately if they suffer discrimination, but by reducing the risk of tribunals for unfair dismissals the government hopes bosses will feel more confident about hiring people.
The GMB union criticised the plan.
"The Tory Party is increasingly being funded by the asset strippers and predators. That explains why the Tories want to reduce the employment rights of ordinary workers not to be sacked from their livelihoods unfairly," it said.
"They are the same old nasty Tories now in the pockets of the predatory elite."
'Positive step'
However, business lobby the CBI, welcomed it.
CBI director general John Cridland said: "Extending the qualifying period for unfair dismissal is a very positive step.
"We have been urging the government to do everything it can to make it easier for firms to grow and create jobs, and this will give employers, especially smaller ones, more confidence to hire."
The government is also due to announce that it will launch a consultation on restricting the amount of time civil servants can spend working as union representatives.