Ex-treasurer Lord Hesketh quits Tories for UKIP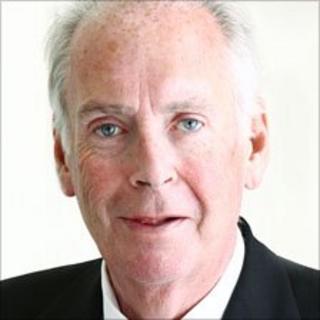 A former Tory treasurer has joined the UK Independence Party blaming David Cameron's decision to rule out a referendum on the UK staying in the EU.
Lord Alexander Hesketh said he had been "greatly angered" by the prime minister's position, adding that UKIP's views "chimed" with his own.
He held positions in the governments of Margaret Thatcher and John Major before becoming treasurer in 2003.
Lord Hesketh is said to be the most senior Tory to defect to UKIP.
He now plans to help raise funds for the party, founded in 1993, and act as spokesman on defence procurement.
He said: "I have been a Conservative all my adult life but the recent decision by the prime minister to rule out a referendum on EU membership has angered me greatly.
"On this, and many other matters, UKIP's views chime with mine and I am delighted to join the party which is fast becoming a real force in British politics."
UKIP's leader Nigel Farage said other former Conservatives had joined UKIP, adding: "On matters of defence, Lord Hesketh's expertise and knowledge is second to none and he will be a valuable addition to our policy team."