Legal challenge to benefit changes 'a stunt' - minister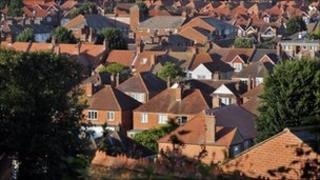 A Cabinet minister has accused a leading charity of an "ill-judged PR stunt" after it failed in a legal challenge to proposed welfare cuts.
The High Court rejected the Child Poverty Action Group's (CPAG) challenge to plans for housing benefit caps.
Work and Pensions Secretary Iain Duncan Smith said the challenge was flawed and should never have been brought.
But the charity said it would continue to oppose the cuts which it believed were "unjust and unlawful".
CPAG had sought a judicial review of government plans to restrict the maximum amount of housing benefit payable weekly to £250 for a one-bedroom property, £290 for two bedrooms, £340 for three bedrooms and £400 for four bedrooms.
'Further vindication'
The pressure group argued that the changes were contrary to the purpose of housing benefit, which was originally intended to prevent homelessness, and that the government had failed to take account of the disproportionate impact the changes would have on ethnic minorities and lone parents.
However, the court found in favour of the government on all counts.
Mr Justice Supperstone said it was clear that Mr Duncan Smith was well aware of his equality duties, paid specific regard to them and had carried out two equality impact assessments before reaching a decision.
"I am satisfied that the information gathered and considered by the defendant was adequate for the purposes of performing his statutory duty," he said.
Following the verdict, Mr Duncan Smith attacked the pressure group for taking the issue to court.
"CPAG'S challenge to our housing benefit reforms was an ill-judged PR stunt," he said.
'Fight for justice'
Ministers say expenditure on housing benefit has more than doubled in the past decade and needs to be reduced as part of wider plans to restructure the public finances.
"The cost of housing benefit has spiralled completely out of control," Mr Duncan Smith added. "This judgement is further vindication that our reforms will ensure support is in place for those who need it, but stop the crazy excesses we have seen in recent years.
"I sincerely hope CPAG will think twice before repeating this ridiculous and irresponsible behaviour in future."
CPAG's chief executive, Alison Garnham, said she was surprised by Mr Duncan Smith's remarks and her organisation was entitled to use whatever means available to challenge government decisions.
"The Administrative Court agreed we had an arguable case and approved the hearing, a judgment that is rightly made by the judiciary independently of ministers," she said.
"CPAG has a right to use the courts and we will continue to challenge government policy we believe to be unjust and unlawful."