Tory MP Stewart Jackson 'will risk post over EU vote'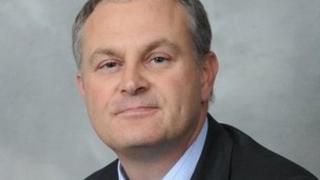 Conservative MP Stewart Jackson has told BBC Radio 4's World at One he will vote for a referendum on Europe, even if it costs him his parliamentary private secretary post.
Mr Jackson is the PPS for the Northern Ireland Secretary, Owen Paterson.
PPS's are considered to be part of the government's "payroll vote" and are expected to resign if they rebel in Commons votes.
Mr Jackson said he would be "disappointed" to lose his position.
But he said: "Some things are more important than party preferment.
"The bond of trust with my constituents, the views of people who have had no say on our European policy in any substantive sense for 31 years and I think I owe it to them to give them that say."
Downing Street is expected to impose a three-line whip on Tory MPs, ordering them to toe the party line in the referendum vote on Monday.
Mr Jackson said he had had a "perfectly convivial meeting" with the chief whip and urged him to downgrade the three-line whip to a one-line whip.
"It is a motion that has been tabled that allows government considerable leeway to keep the bond of trust I made, and other Conservative members of Parliament made at the general election that we would discuss our future in Europe," he said.
"It was not a question of in-out. It's quite a nuanced and quite a complex motion but one that gives the government wriggle room to bring forward proposals in their own time with a draft bill over the next year to 18 months."
Mr Jackson, who is MP for Peterborough, also said it was "hard to tell" how many other government MPs would vote for a referendum.
The vote has been moved forward from next Thursday to Monday to allow Prime Minister David Cameron and Foreign Secretary William Hague to attend.