Ministers to decide on 'missing' people law change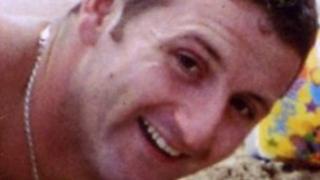 Ministers will decide by next April whether to change the law on missing people in England and Wales.
At present - unlike in Scotland and Northern Ireland - financial affairs remain in a person's name indefinitely where there is no death certificate.
Ministers are sympathetic to the plight of people like Vicki Derrick who's husband went missing eight years ago.
But the Justice Minister Jonathan Djanogly is not guaranteeing that action will be taken.
He admitted to the Commons Justice Committee, which is investigating the issue of missing people, that the present law was "convoluted and cumbersome" but gave no pledge that it would change.
"Generally speaking it is a system that has worked adequately," he said.
"It has safeguarded the position of the missing person and ultimately it has enabled those who are left behind to move on."
Vicki Derrick called for wholesale change when she appeared before the committee last week.
Her husband Vinny went missing after a night out in Manchester in August 2003.
Mortgage liabilities
She told the committee she was suddenly a single mum and expected to "get on with it".
In Mrs Derrick's case, her marriage has been dissolved but her mortgage remains in joint names.
It means that while the High Court recognises Mr Derrick is dead, because there is no death certificate her mortgage provider cannot do so.
As a result, life insurance policies that would pay off mortgages cannot be used. Any companies that do pay out would breach their duty of confidentiality and could face litigation if the missing person turns up.
Mr Djanogly said there need to be "better protocols" governing how banks and insurance companies operate.
"I do certainly agree that this is an area where there could be a much more significant role for life insurance companies, mortgage companies agreeing protocols so that people have better idea what to expect," he said.