Location for first 'EU referendum poll' named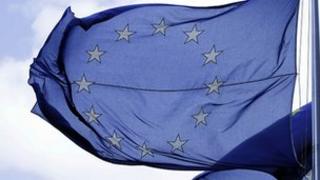 Campaigners for a referendum on whether the UK should stay in the EU have said they will stage the first of a series of public votes on the issue in Essex.
The People's Pledge group said there would be a poll in Thurrock on 5 April, giving people the chance to say whether there should be a referendum or not.
The cross-party group says it plans 10 similar votes across the UK in 2012.
The government has said there will be a referendum only if further powers are passed from Westminster to Brussels.
April's poll will be a postal ballot open to all those on the electoral roll in the constituency.
People's Pledge said the ballot would be conducted by Electoral Reform Services to "ensure full independence".