Policing changes will 'divert money from victims'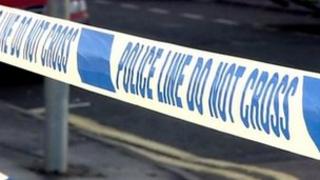 Planned changes to policing in England and Wales will lead to millions of pounds being spent on red tape instead of crime victims, a charity has warned.
Devolving budget control to new police and crime commissioners would make it more expensive for police to commission support services, Victim Support said.
It said additional bureaucracy would increase administration costs by 18%.
The government spends £66m a year on helping crime victims and witnesses and said it aimed to increase that by £50m.
Regional police and crime commissioners - or PCCs - are set to be elected in November as part of the government's changes to policing. They will replace police authorities in England and Wales.
Justice Secretary Kenneth Clarke's overhaul is aimed at creating "a speedier, more supportive system for victims of serious crime".
But Victim Support chief executive Javed Khan: "We have serious concerns about plans to break up existing, secure and locally based ways of helping them [victims] in favour of what will inevitably be a more expensive, fragmented and inefficient system.
"It makes no sense to reinvent the wheel by asking police and crime commissioners to purchase services for victims."
The charity's estimate of an 18% increase in cost was based on estimates by health officials on the cost of commissioning at the NHS.
'Best-quality help'
A government spokesman said its plan to increase the amount of money available for victim support by £50m - through fines and taxing prisoners' wages - would see more support and help on offer.
"The government is determined to provide the best-quality help to the most seriously affected, vulnerable or persistently targeted victims of crime and that is precisely what our proposals are designed to achieve," the spokesman said.
"Police and crime commissioners will put the needs of victims of crime at the centre of their agenda, and will be required by law to consult with victims in setting policing priorities in their local area."
But Victim Support said it doubted that the £50m figure was achievable and that PCC's would not be obliged to spend all the money on those affected by crime anyway.
The charity has launched an e-petition on the government's website, calling for it to reconsider the changes.
The Police Federation backed the call. "The government has a duty of care to ensure that appropriate and suitable help and resources are made available for victims of crime," chairman Paul McKeever said.
"We therefore support the call by Victim Support for the government to rethink their plans which could have a detrimental effect on people when they need help the most."