Tory donor row: Cruddas did not break rules - watchdog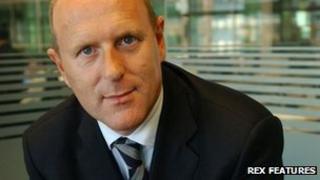 A former Conservative Party official did not break laws on donations in a recent row over "cash for access", the electoral watchdog has said.
Peter Cruddas quit his post as Tory co-Treasurer after being filmed by undercover reporters suggesting major donors could gain access to No 10 and have ideas fed into policy committees.
The Electoral Commission said there was "no evidence" rules had been breached.
But it said it would meet with Tory officials to discuss relevant "issues"
Mr Cruddas was secretly filmed saying that a donation of £200,000 or £250,000 gave "premier league" access to party leaders, including private dinners with Prime Minister David Cameron and Chancellor George Osborne.
The reporters, from the Sunday Times, were posing as representatives of a fake financial firm based in Liechtenstein.
Under UK law, such a company would not have been able to make a donation to any British political party. The Sunday Times said Mr Cruddas had suggested the firm opened a British subsidiary or used UK employees as a conduit in order to comply with UK funding rules.
It also recorded political consultant Sarah Southern, the former Conservative Party staffer who introduced the undercover reporters to Mr Cruddas, as saying that as long as donations came from a legal UK-registered donor, or a legal registered UK company, then the party would "normally be happy".
'Fictitious'
Former Labour Cabinet minister Jack Straw urged the watchdog to investigate the matter - saying the reporters had been allegedly told money could be channelled through a company they would set up. This, he argued, would contravene rules banning the use of "front organisations" to disguise the original source of a donation.
But the Electoral Commission said for an offence to be committed "a real arrangement to assist the making of impermissible donations has to be in place" rather than a fictitious one and no investigation was warranted.
"No donations were, in fact, made and the Commission therefore determined that there had not been a breach of the Political Parties, Elections and Referendums Act," said Lisa Klein, the watchdog's director of party and election finance.
But Ms Klein said the regulator would want to see the results of the party's internal investigation into its donation procedures - to be headed by Tory peer Lord Gold - and to discuss "issues identified" during the course of its assessment of the issue.
"We will not be opening an investigation into the matter. However the police are assessing whether any other criminal offences, outside the Commission's remit, have taken place."
The Conservatives insisted that no donation had been accepted or access offered in return for money as a result of the conversations involving Mr Cruddas.
The disclosures led David Cameron to reveal details of all meetings he had had with substantial Conservative donors at No 10 and Chequers since becoming prime minister. Labour leader Ed Miliband also published details of meetings with his party's major backers.