No 10 needs its own lawyer, says leading QC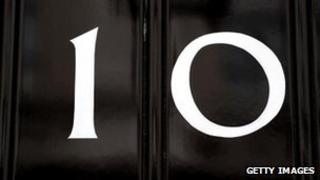 A former legal adviser at the Foreign Office has said that legal issues are not addressed as effectively as they might be at the heart of government because the Prime Minister does not have a lawyer among his immediate circle of advisers.
Sir Daniel Bethlehem QC was the first senior Foreign Office lawyer to be appointed from outside the government legal service in 2006 and served for five years before returning to private practice last summer.
Speaking to Radio 4's Law in Action programme, Sir Daniel spoke of his surprise at finding that there was no legal adviser at Downing Street who could deal with legal issues that might crop up at short notice.
"I imagine that it would be useful and salutary to the Prime Minister to have a lawyer in his team to be able to say 'Prime Minister, there is a legal issue here' when there is a breaking news story," he said.
Sir Daniel points out that Prime Ministers often have advisers in other areas of expertise, such as economics, science and foreign policy.
"To my mind, it's a machinery of government failing that law, which is so important within our system and done rather well within departments, is not perhaps addressed as well as it might be addressed at the heart of government, in No 10 and in the National Security Council."
The National Security Council is chaired by the Prime Minister and includes other senior members of the cabinet - the Chief of the Defence Staff and heads of the intelligence agencies attend when required
Sir Daniel's call for a lawyer in No 10 is not shared by others in the government legal service, who point out that the Attorney General is on hand to advise the Prime Minister as necessary.
However, the Attorney General is not a member of the National Security Council.
Legal advice is also available to Downing Street from the legal advisers working for departmental ministers. Those lawyers might fear being by-passed if the Prime Minister had a legal adviser of his own.
On the other hand, their advice might be given greater weight in Downing Street if it was endorsed by an official from within the Prime Minister's trusted inner circle.
Sir Daniel declined to comment directly on the government's recently published Justice and Security Bill , which aims to ensure that ministers will no longer have to disclose security and intelligence material to claimants in court.
However, the former Foreign Office legal adviser did explain the circumstances which, in his view, made it necessary for the government to act.
While serving at the Foreign Office, Sir Daniel had been asked on a number of occasions to guarantee the confidentiality of secret intelligence that friendly foreign countries had wanted to share with the UK.
In the light of some rulings by the English courts which have included intelligence information - such as the case of Guantanamo detainee Binyan Mohammed - Sir Daniel had been unable to do so.
In the end, he thought it better not to ask his foreign counterparts for sensitive information in some cases.
It was "not quite a self-denying ordinance", he explained "but a high degree of caution in the sense that I did not want to ask for information which I knew to be sensitive, but the confidentiality of which I knew that I would not ultimately be able to keep."
Dinah Rose QC, who represented the British resident Binyan Mohammed in the case that persuaded the government to introduce its Justice and Security Bill, said her client's case did not justify the government's plans to exclude claimants from some courts, and deny them access to security-related information that they might need to bring compensation claims.
She told Law in Action the only security-related information disclosed by the courts in the Binyan Mohammed case had already been published in the United States.
Law in Action was broadcast on BBC Radio 4 on Tuesday, 5 June at 16:00 BST. You can listen again via the Radio 4 website or by downloading the podcast.