Halfords set to host driving tests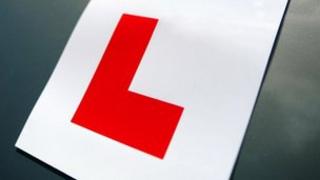 Learner drivers look set to be heading to Halfords or a fire station to take their test, under plans being finalised by ministers.
Transport minister Mike Penning told MPs the aim was to provide a "more local service for candidates".
Tests will continue to be carried out by Driving Standards Agency examiners and the deals are not exclusive.
Cheshire-based Mantra Learning and "several universities" are also in the running to host tests, he said.
Mr Penning said in a written parliamentary statement there had been "real progress" with Halfords and Mantra.
"Subject to working agreements being finalised and suitable premises with driving test routes being identified, driving tests should be delivered... from premises of these organisations in the near future," he added.
"Local agreements with the Fire and Rescue Service, particularly in areas not otherwise covered, are also being explored and there have also been discussions with several universities."
Mr Penning said it was "a great example of how working with partners in the public and private sectors can help to ensure that we offer people the best possible service wherever they live".
Initially the tests will take place in parts of Glasgow, Kettering, Manchester, Watford and Worcestershire, starting this autumn at the earliest.
These arrangements will apply for practical driving tests, not other types of test or the theory test.