Cameron: Man, mouse or politician?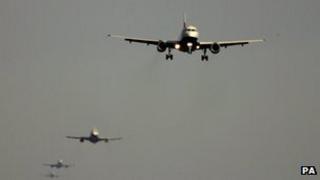 It's a question that could scarcely be more provocative.
It's being asked at a time when it's becoming abundantly clear that the summer break has done nothing to still Tory nerves.
It focuses on the character of the prime minister and the government as much as about the claim that "an immediate go-ahead for a third runway will symbolise the start of a new era, the moment the Cameron government found its sense of mission".
The words are those of the Tory MP Tim Yeo who tells readers of the Telegraph this morning that:
"The Prime Minister must ask himself whether he is man or mouse. His place in history is assured as the leader who made the Tories (nearly) electable again, an achievement that eluded three previous leaders. But does he want to be another Harold Macmillan, presiding over a dignified slide towards insignificance? Or is there somewhere inside his heart - an organ that still remains impenetrable to most Britons - a trace of Thatcher, determined to reverse the direction of our ship?"
The way Yeo - the chairman of the Commons Energy and Climate Change Select Committee - makes his point is unlikely to persuade a prime minister who is telling all who lobby him to re-read what he has said before on the subject.
His words - uttered on 21 October 2009 - don't allow an awful lot of wriggle room.
"No third runway at Heathrow - no ifs, no buts"
As a Tory leader determined to prove that "Vote Blue, Go Green" was more than a mere sound bite, David Cameron attacked the then prime minister Gordon Brown for "pig-headedly pursuing" a third runway at Heathrow and declared that there was no economic, let alone environmental, case for it.
His announcement was partly politically motivated as it helped the Tories hang on to West London constituencies and gain seats like Richmond Park.
Split-screen moment
When Tories now suggest to the prime minister that he should eat those words and do a U-turn using the economic crisis as a justification I'm told that he sometimes invites them to examine the fate of another leader who did just that.
The subject of that U-turn was tuition fees.
Cameron insists that he, unlike Nick Clegg, will not give the media the opportunity for what he calls "a split-screen moment" when they can run what he once said on one side of the TV screen and what he now says on the other.
So, if David Cameron, is determined to stand by his words and by the words of the Tory manifesto and the coalition agreement why the speculation about a change of policy and a change of transport Secretary?
The reason is that this decision has become a totem for business leaders who are questioning whether the prime minister has the guts to do what it takes to get the economy growing again.
It is simply not sustainable, they argue, to seek new markets outside the EU when Britain offers no direct flights to major Chinese cities like Chongquing, Chendu and Wuhan.
Their voices have been heard by the chancellor who has now joined David Cameron's friend and former adviser, Steve Hilton, and the Mayor of London, Boris Johnson, in believing that Tory aviation policy needs to shift. Agreeing how is the problem.
A consultation document on aviation has been postponed twice as David Cameron tries to juggle his words, those of his manifesto, Lib Dem hostility to airport expansion with proposals to allow preparations to begin for a shift after the next election - when, in theory, at least - those words no longer apply.
Justine Greening, the woman he made transport secretary less than a year ago, will be reminding him that her election leaflets declared "just days left to stop Labour's third runway."
This, her critics argue, makes her incapable of engineering the political swerve now needed.
When David Cameron hears calls to ditch his party's aviation strategy and his transport secretary he knows that he is, in reality, being invited to look long and hard in the mirror, to eat his words and to admit that he was wrong - not something any politician is eager to do.