Labour forfeits 'impermissible' Bank of Asia donation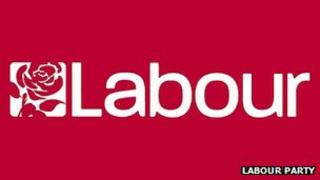 A Labour constituency party association has given up a £2,500 donation after the UK's electoral watchdog ruled that it was "impermissible".
Brent North received the donation from the Bank of Asia in May but has now volunteered to forfeit it after it found it did not comply with the law.
Although it has a London branch, the bank is not UK-registered and therefore cannot give lawful political donations.
Brent North MP Barry Gardiner said he had "assumed" it was a "proper donor".
The donation was made for a table at a fundraising dinner organised by Mr Gardiner, who has been the MP for the North London seat since 1997.
Only UK-registered companies can make lawful political donations. Despite operating in the UK, Bank of Asia is incorporated in Hong Kong.
30 days
Under legislation passed in 2000, political parties must verify the origin and legality of a donation within 30 days of receiving it and, if they cannot do so, must give it up.
The watchdog has the power to seek a court order to have an equivalent sum repaid.
In a statement, the Electoral Commission said Brent North constituency Labour Party has "agreed to voluntarily forfeit the donation and therefore legal action by the Commission is not necessary".
In response, Mr Gardiner said: "Everybody assumed because they're a company operating and properly registered to operate in the UK, we assumed they were a proper donor."
Electoral Commission rules mean the money will go to a Treasury fund, not the original donor.