Justice and Security Bill secrecy amendments attacked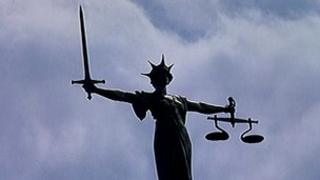 Ministers want to overturn a defeat that limited powers to impose secrecy in national security court cases.
Last year peers blocked ministers from requiring courts to close their doors to the public and claimants.
Ministers say that under the Justice and Security Bill, judges should hold closed sessions if it is fair to do so.
The government says secret sessions are needed in cases where agencies, including MI5 and MI6, cannot defend themselves in public.
The bill's main purpose is to create "closed material" hearings in cases where someone alleges they are the victim of wrongdoing by the security and intelligence agencies.
Under the procedure, a court would go into a secret session to hear an agency's defence to a claim. Ministers say courts need this procedure to hear a legitimate defence that cannot be made public because of national security considerations.
Officials say that the government is currently facing 20 damages claims involving sensitive national security information.
The bill's critics say it denies a complainant the fair chance of proving their case.
In November, peers voted to allow judges to refuse a ministerial request to close court doors if they decided that an open hearing was in the wider public interest.
Home Office Minister James Brokenshire has now tabled an amendment at the committee stage of the bill in the House of Commons that removes this public-interest criterion.
The new amendment says a judge may hear evidence in secret if "it is in the interests of the fair and effective administration of justice" to do so.
Officials say that judges would still have the power to stop taking evidence in secret if they felt that it was in the interests of justice to do so.
But critics say judges would find it impossible to refuse a request if government lawyers insisted that the agencies could only properly defend themselves by giving evidence in secret as it would be damaging to reveal the information they wanted to protect - even if there were strong grounds for the information to be made public.
'Government above the law'
Clare Algar, of legal charity Reprieve, said: "The secret courts bill was already a dangerous assault on British traditions of justice and fair play - now ministers have managed to make it even worse.
"The bill will place the government above the law, and badly damage the independence of our judges.
"It does not even appear that ministers can be trusted to accept the small steps in the right direction taken by the House of Lords.
"The only safe course for MPs is to strip out plans for secret courts altogether."
Kate Allen, Amnesty International's UK director, said: "There was some hope that, given the defeats suffered in the Lords, the government would pay heed to widespread criticism of the bill, but instead they seem intent on forcing through these unprecedented secrecy measures.
"If this bill becomes law we will end up with victims of human rights violations being prevented from seeing secret evidence against them and even being prevented from talking to their own lawyers - a secret justice system straight from the pages of a Kafka novel."