Ex-No 10 aide Damian McBride: Don't politicise civil service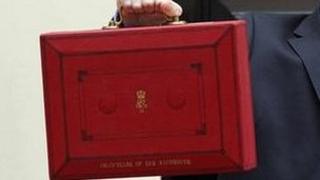 An ex-aide to Gordon Brown has warned against relaxing the rules on political impartiality in the civil service.
Damian McBride, who resigned from No 10 after sending e-mails which discussed smearing opponents, said the system was working and it was "daft" to limit jobs to political appointees.
He acknowledged he had "blurred the boundaries" when he was a civil servant by commenting on political matters.
But he said officials could "admire" politicians while remaining objective.
Mr McBride resigned as political press officer to the former prime minister in 2009 after messages he sent from a No 10 website address - containing obscene and unfounded claims about Conservative MPs - were published by a Westminster blogger.
At the time he apologised for the "inappropriate and juvenile" content of the e-mails but said had been "sickened" they had been made public.
Prior to becoming a special adviser for Mr Brown, Mr McBride was a civil servant in the Treasury, latterly acting as director of communications.
'Leaving the room'
Appearing before a Commons committee looking into the future of the civil service, he said the institution needed to widen its recruitment policy, saying its focus on graduates from a limited number of universities resulted in it being staffed by the "same type of people".
But he said he was "not attracted" to the idea of ministers being able to recruit more top officials specifically because of political expertise or background.
Talking about his own experience, firstly as a civil servant and then a special adviser, he said he would have been "much more effective" in the jobs he did if he had "stayed away from politics".
While he was as the Treasury, Mr McBride said he was "very clear about what he could or could not do" but that he was different from other civil servants in that he did not feel he had "to leave the room" when political matters were discussed and did not "stand on ceremony" about talking to journalists.
But he said the current set-up - where civil servants work on behalf of different governments - worked well and continuity brought great benefits, citing the example of senior Treasury official Michael Ellam who has worked for Ken Clarke, Gordon Brown and George Osborne.
"The idea that someone like that could not work in some of those senior positions because they are not a political appointee seems daft to me," he told the Public Administration Select Committee.
'Big picture'
Talk of departments becoming politicised was "the wrong way" to look at the issue, he suggested. Although civil servants did come to admire ministers this did not mean they were not able to build similar relationships when governments changed.
"I think there are lots of departments that owe a huge amount of loyalty and have a huge amount of admiration for individual ministers," he said.
He suggested the current education secretary Michael Gove had tried to "clean house" when he took over his department from Ed Balls in 2010 despite the fact civil servants in his department "would have been quite happy to work under a Conservative administration".
"There was a clear sense, with the new administration, that there were too many people who were too close to Ed Balls. But it was not because of political affiliation... it was because they admired the person they previously worked for."
Asked what advice he would give to current officials in No 10 and No 11, Mr McBride said governments must not try to "announce their way out of crisis" - as this lead to "half-cocked" policies - and officials should focus on the big picture and broad strategic objectives.
Labour MP Kelvin Hopkins welcomed the fact that Mr McBride had a "degree of respect" for the civil service, contrasting him with Tony Blair's former communications director Alastair Campbell whom he described as a "political thug".
But Conservative chair Bernard Jenkin said Mr McBride had failed to follow his own advice while in government, saying he was part of an administration which used the City as a "cash cow" while ignoring warnings that levels of public spending were becoming unsustainable.