David Miliband quitting Parliament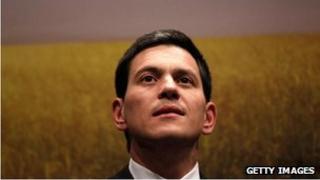 A close friend of David Miliband has confirmed to the BBC that he is planning to quit Parliament to take up what is described as a "big international job based in New York".
The man who lost the Labour leadership to his brother only called friends this afternoon to tell them the news.
One source told me that he must have known that "we would try to dissuade him... we badly need him... it's very sad."
UPDATE 21:30 - The BBC understands David Miliband will be leaving Parliament to take up the job of CEO of the International Rescue Committee, a charity which, according to its website, works in over 40 countries and responds to "the world's worst humanitarian crises and helps people to survive and rebuild their lives".
He is thought to be replacing Dr George Rupp.