Government in Lords defeat over legal aid cut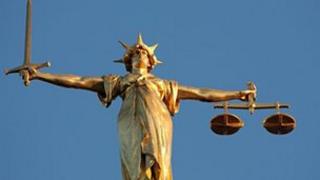 The government has suffered a defeat in the House of Lords over its plans to cut the legal aid budget.
Peers backed a motion from former Labour justice minister Lord Bach, which "regretted" the coalition had broken a promise on exemptions.
Opponents said ministers had vowed to continue allowing legal aid for appeals on a point of law against a decision by a tribunal, but had not done so.
Lord Bach said the government had acted like a "playground bully".
His motion was passed by 166 votes to 161, a majority of five.
Peers also passed crossbencher Baroness Grey Thompson's regret motion on access to legal aid for disabled people by 163 votes to 148.
And a third regret motion, from Labour's Baroness Scotland, on access to legal aid for victims of domestic violence was passed by 156 to 140.
Changes aimed at making savings of £350m from the £2bn legal aid budget are due to begin next month.
These cover civil cases including those involving social welfare debt, employment, family problems, clinical negligence, divorce and housing problems.
The government will also consult on plans to cut criminal case costs, including lawyers competing for contracts.
Funding will continue for some civil cases including family law involving domestic violence or forced marriage and debt and housing matters where someone's home is at immediate risk.
Supreme Court President Lord Neuberger has warned that spending reductions may limit people's access to justice.
But the Ministry of Justice has said legal aid will continue to be provided to "those who most need it".