E-petitions: Parliamentary debates must have 'dedicated slot'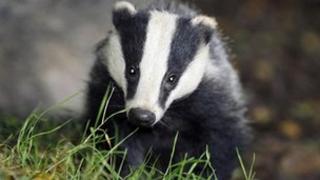 Debates on issues raised by members of the public via online petitions should be given a "dedicated slot" in the Parliamentary calendar, MPs say.
The Commons Procedure Committee said a trial in which debates arising from e-petitions were held on Mondays had been a success and were well-attended.
If an e-petition is signed by more than 100,000 people, MPs are required to consider debating it in Parliament.
MPs will discuss migration from Bulgaria and Romania later on Monday.
Since 2010, 18 online petitions have been debated - either in the Commons or Westminster Hall, the secondary debating chamber - after being proposed on the government's e-petitions website.
Decisions on whether e-petitions above the 100,000 signature threshold should be debated are taken by the Backbench Business Committee on the basis of topicality, the level of interest among MPs and the public and whether the matter could be raised in the Commons in another way.
Public expectations
A sympathetic MP must make the case for a debate before it can be considered.
Subjects debated since 2010 include the 1989 Hillsborough disaster, fuel taxes, population limits, a proposed cull of badgers, the award of the West Coast mainline rail franchise, beer duties, the future of Remploy factories and a referendum on UK membership of the European Union.
The latest debate will be from 16:30 GMT on Monday on the social and economic implications of the end of UK work restrictions on Bulgarian and Romanian migrants - the related e-petition has attracted more than 145,000 signatures.
Over the past year, MPs have piloted a special slot for e-petition debates in Westminster Hall on Monday afternoons.
In a report, the Commons Procedure Committee said the trial had been a success and should become a permanent arrangement.
While demand for debates on e-petitions had not be "overwhelming", it said there was "significant" public and parliamentary interest and the cost of staging the debates once a month or less frequently would not be prohibitive.
"The use of a dedicated slot in Westminster Hall on Monday afternoons provides a clear end-point for the e-petition process," the report concluded.
"It allows the House of Commons to consider e-petitions without reducing time for debate on other subjects. It also provides a cost-effective means by which the House can meet public expectations to debate e-petitions."
Campaigners have called for reform of the e-petition system, claiming it has "fallen short of expectations" for increasing political accountability and engagement.
The Hansard Society says e-petitions are too closely controlled by the government, because the public must lodge petitions on a government website and responses are co-ordinated by government departments. The political research charity has said Parliament should have more of a say in the process.