Homes must protect children or close, say ministers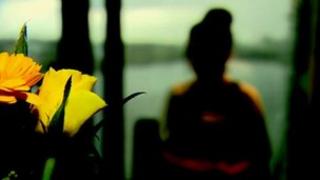 Children's homes in high-crime areas of England will be closed unless they show they can protect vulnerable young people, the government has said.
Regulator Ofsted will be given stronger powers, amid concerns over too many residents going missing and suffering sexual abuse and exploitation.
And new homes will only be able to open in areas deemed "safe".
The moves follow the finding that homes in Rochdale did too little to protect girls who were being abused.
Last year, nine men from the town were convicted of running a child grooming ring.
A report by the Home Affairs Committee this month said the council had been "inexcusably slow" to protect the victims.
Time limit
Ofsted will in future be able to give failing institutions a time limit to improve before being closed.
Meanwhile, full inspection reports are to be published with the owners named, as long as this does not risk identifying children.
And from September the regulator will scrutinise local authorities to check they are meeting the requirement to reduce numbers of children going missing from care.
Children's minister Edward Timpson said youngsters in care "should expect the same standards that we would want for our own children".
He added: "Our reforms will improve the quality of care and tackle the out-of-sight, out-of-mind culture and poor decision making, so vulnerable children are safe.
"I'm a strong believer that transparency drives up quality. Our package of reforms will remove the secrecy which has shrouded residential care for too many years - shining a light on where local authorities and care homes can do better.
"We are also dealing with the unacceptable problem of too many children going missing from care."
'Long way to go'
Labour MP Ann Coffey, who chairs the All-Party Parliamentary Group on Runaway and Missing Children and Adults, said the new rules being put out for consultation would "tighten the net on sexual predators who prey on vulnerable children living in children's homes".
Matthew Reed, chief executive of the Children's Society, said: "We have seen some very positive steps over the last year, and it is great that the government is tackling this issue head on... But there is still a long way to go."
Mr Reed said all children who went missing should undergo an "independent" interview on their return to a home, rather than just those who go missing several times.
He added: "Return interviews not only help vulnerable children, they can help disrupt abuse and bring perpetrators to justice."
Enver Solomon, director of evidence and Impact at the National Children's Bureau, said reforms were "long overdue".
She added: "The numbers of children who go missing from care every year demonstrates the challenges that local authorities face supporting children who are very vulnerable."