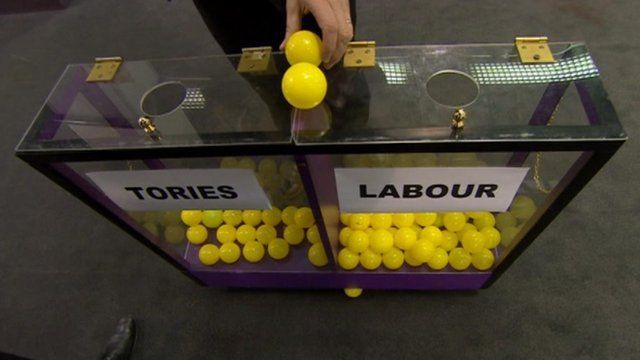 Lib Dem conference: mood box vote on Labour or Conservative
16 September 2013 Last updated at 11:41 BST
Liberal Democrat delegates appeared to struggle when asked to choose between Labour and the Conservatives as a potential future coalition partner.
The Daily Politics mood box is an unscientific test asking a group of people to choose between two options, but some Lib Dem's tried to come up with new options for their voting balls.
Adam Fleming reports from Glasgow
More mood box films from 2013. 2012, 2011 and 2010.
BBC party conference coverage index
More from the Daily Politics: Watch full programmes from the last seven days via BBC iPlayer; 'like' us on Facebook page or 'follow' us on Twitter