Undercover policing will improve, says Home Office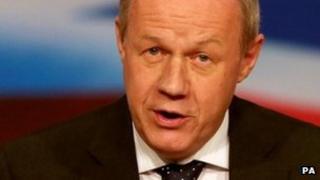 The government is to change to the way undercover policing operations are carried out, after concerns were raised about officers' behaviour.
In recent months it has been revealed that some had inappropriate relationships, while others used the identities of dead children.
Policing minister Damian Green said officers would in future need the approval of a retired judge or senior official to start long-term operations.
This would improve standards, he added.
Undercover policing operations, in which plain-clothes officers adopt a different persona to infiltrate organisations such as criminal gangs or terrorist groups, have come under greater scrutiny.
Earlier this year, the Guardian reported that the Metropolitan Police's Special Demonstration Squad had stolen the identities of about 80 children who had died at an early age.
There have also been reports of sexual contact between undercover officers and the political activists they were investigating.
Mr Green said he would lay orders in Parliament "shortly" to increase independent oversight and to raise the level at which operations can be approved.
He promised that police would have to notify surveillance commissioners or retired senior judges before the start of all deployments and get their approval for all operations lasting longer than a year.
Operations would have to be authorised by an assistant chief constable or a chief constable.
Mr Green said the changes would "promote the highest standards of professionalism and excellence in this most sensitive area of policing".