Autumn Statement: Cheer up Britain, the austerity goes on!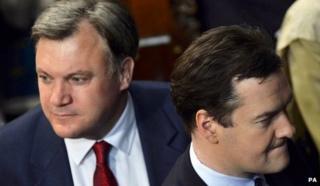 It's going to be a day of apparently contradictory messages from the chancellor. A day to compare and contrast the good and bad headline news.
The economy's growing faster than any developed economy in the world.
Prepare to work until you're 70.
The deficit is coming down again.
Austerity goes on. The cuts will be deeper and for longer than first planned.
Britain could be in the black again soon and building a surplus.
Millions are poorer this year than they were last.
The politics of the Autumn Statement will revolve around whether voters can be persuaded to see the nation's glass as half full or half empty.
George Osborne will relish being able to make a speech as chancellor unlike any he has made before. It will be the first he has given in which he does not have to announce downgraded forecasts and more economic gloom. He will have to try very hard to resist the temptation to say - "not only is there no triple dip, not only are we not flat lining, the British economy is growing faster than any in the developed world."
Shadow chancellor Ed Balls will, of course, respond by claiming that it is a recovery for the rich and one that is not built to last.
Mr Osborne will insist that the country is now seeing the benefits of their "long term plan" - a phrase his party's backroom team are so keen on that the prime minister was persuaded to have used it seven times (and spoke of the long term 11 times) in my short interview with him yesterday.
He will attack Labour for short-term gimmicks at the same time as unveiling the coalition's own package of giveaways - free school meals for the first three years of primary schools, the long promised marriage tax break, another freeze of petrol duty and confirmation of those energy bill changes - designed to head off some of that criticism about the squeeze on living standards.
The outline of the next election will be clearer than ever.
It is, if you didn't already know it, slated to be a re-run of 1992. The Tories are hoping to repeat John Major's warnings about the threat of a Labour "double whammy" - hitting both taxes and mortgage rates.
Labour has already paid its own homage to that successful campaign by stealing the Tory "bombshell" poster, to highlight the squeeze on household finances under the man who is delivering the Autumn Statement this morning.