Companies ordered to help 'blagging' inquiry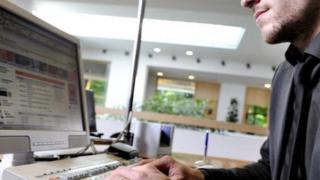 Ten companies are being are being ordered co-operate with an inquiry into the illegal "blagging" of private information, MPs have heard.
Information commissioner Christopher Graham said insurers, law firms and security firms had been sent demands.
The inquiry began after police said 98 companies had used private detectives to illegally gain information including bank and phone records.
Blagging involves the impersonation of an official to collect data.
Appearing before the Home Affairs Committee, Mr Graham said two companies had been served with a "demand for access" on Monday and two more on Tuesday.
A further six would receive one later this month, he added, but he would not name the companies.
The Information Commissioner's Office began investigating last year after receiving files from the then Serious Organised Crime Agency.
It is also speaking to the US Federal Trade Commissioner about alleged blagging in the UK by companies there.
Mr Graham called for the government to enact "uncommenced legislation", which would introduce prison sentences for the most serious breaches of the Data Protection Act.