Wythenshawe and Sale East by-election candidates in final push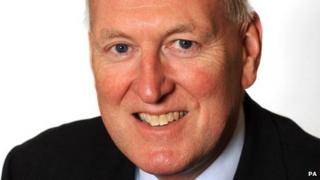 Candidates for the by-election triggered by the death in January of Labour MP Paul Goggins are in their final day of campaigning.
Seven people are battling to win the seat of Wythenshawe and Sale East in Greater Manchester.
The weather forecast for Wednesday is for heavy rain, which is expected to impede last-minute canvassing efforts.
Labour hopes to keep the seat, which Mr Goggins had represented since 1997. He died after collapsing while running.
Polls will be open from 07:00 to 22:00 GMT on Thursday.
The candidates (in alphabetical order) are:
John Bickley (UK Independence Party)
Rev Daniel Critchlow (Conservative)
Captain Chaplington-Smythe (Monster Raving Loony Party)
Mary Di Mauro (Liberal Democrat)
Michael Kane (Labour)
Eddy O'Sullivan (British National Party)
Nigel Woodcock (Green Party)