Sorry seems to be the shortest word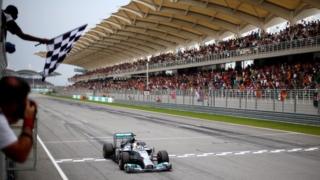 Culture Secretary Maria Miller's brief apology to MPs last week has led to Labour calls for her to return to the Commons for another go. We got our stop watches out to see how it measured up in this Parliament's contrition stakes.
1. Nadine Dorries: 22 seconds
Zipping into pole position at 22 seconds, the MP for Mid-Bedfordshire told us her failure to properly register income made from her appearance on I'm A Celebrity... Get Me Out of Here! in 2012 had been "inadvertent" but she still owed MPs a "full and unreserved apology".
2. Maria Miller: 32 seconds
Losing out on first place, Mrs Miller comes in a close second. The Conservative cabinet member took a total of 32 seconds to apologise "unreservedly" for her attitude to a parliamentary inquiry into her mortgage expenses.
3. Jack Dromey: 56 seconds
The first male on the scoreboard clocks in at just short of a minute. Labour's Jack Dromey was up before the House for breaking parliamentary rules about financial interests.
4. Eric Joyce: One minute 30 seconds
A late-night brawl in a Commons bar prompted this member's wide-ranging apology, directed largely at several MPs and councillors who were hit by Mr Joyce.
The Falkirk MP told the House he had tendered his resignation from the Labour Party, after his conduct fell "egregiously below" proper standards.
5. Simon Hughes: One minute 44 seconds
Time for a Liberal Democrat apology now, courtesy of the party's deputy leader, Simon Hughes.
It followed an investigation into his conduct in 2013, which found the MP had failed to properly declare donations in the register of members' interests.
6. David Laws: One minute 52 seconds
David Laws was to have been one of the stars among the fresh-faced Lib Dem ministers thrust into the spotlight in 2010 - until reports he had claimed about £40,000 to pay rent to his partner prompted his resignation from the front bench.
He told the House in 2011 he agreed with the Parliamentary Standards Commissioner's finding there had been "a conflict between my personal interest in privacy and the public interest in openness", and summed up the experience as a "difficult year". He has since returned to the frontline.
7. Liam Fox: Four minutes 47 seconds
If Liam Fox's standards are anything to go by, apologies should be almost hitting the five-minute mark.
After his resignation as defence secretary, the Conservative MP took four minutes and 47 seconds to say he was "very sorry" for breaking ministerial rules over his links with close friend and self-styled adviser, Adam Werritty - firmly consigning him to last place on the podium.