What's changed with MPs' expenses?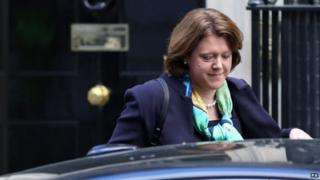 Maria Miller has resigned as culture secretary after being forced to repay £5,800 in mortgage payments she over-claimed on her parliamentary expenses. These happened before the rules changed, but could it happen again with another MP?
What were the old rules?
MPs have a divided work life, having to spend time both at Westminster and in their constituencies. This has long been recognised in the expenses system.
Until 2010 all MPs - except those with seats in inner London - could claim up to £24,000 a year towards buying, furnishing and renovating a second home.
This could include mortgage interest payments, meaning that increases in the values of properties (usually in London) were effectively being subsidised.
After the 2009 expenses scandal broke, abuses of the system and apparent use of taxpayers' money to boost MPs' property portfolios and personal wealth led to demands for change.
So what happened?
The rules were overhauled, starting after the 2010 general election for new MPs. Returning MPs were given a transitional period, lasting until 2012.
Under the new system, MPs were allowed to claim a maximum of £1,450 a month to rent - not buy - a second home. Mortgage assistance was thrown out.
Also, the number of MPs allowed to claim any help with accommodation was reduced. All those who have constituencies within 20 miles - or 60 minutes - of central London are now banned from getting rent subsidies.
And the profits on homes?
The Independent Parliamentary Standards Authority (IPSA) was not given any retrospective powers to reclaim profits made on homes prior to 2010 for taxpayers.
However, it was allowed to do so for the pre-2010 MPs who continued to claim mortgage interest payments from the 2010 election until 2012.
IPSA ordered those who did so to have their second homes valued by a chartered surveyor at the beginning and the end of the period.
If they had gone up in price, they had to repay up to 100% of the increase, depending on what portion of the mortgage interest had been funded by the taxpayer.
Could the Maria Miller controversy happen again?
There may still be MPs who overclaimed on their mortgages under the old system. House of Commons Leader Andrew Lansley has said as much.
As time passes, the number affected is likely to dwindle, with the newer MPs unaffected by the previous system.
But it is difficult to rule out another situation like Mrs Miller's. And mortgage expense claims will continue to be scrutinised.