Britain should stay in EU to protect economy, CBI says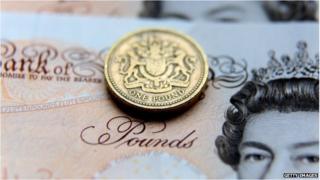 The success of the UK economy depends on staying in the EU, the head of the country's biggest business group says.
Confederation of British Industry (CBI) director general John Cridland told the Observer EU membership supported jobs, growth and the UK's "competitiveness".
His comments come after Prime Minister David Cameron lost a vote on the next president of the European Commission.
He tried to block the appointment of Jean-Claude Juncker, who is seen as a backer of closer political union.
EU states voted 26-2 to appoint Mr Juncker on Friday, and Mr Cameron called it a "bad day for Europe".
Mr Cameron wants to renegotiate Britain's position in the EU before holding a referendum on membership after the next general election.
'Fundamental'
Some Conservative MPs believe Britain should leave the EU, and on Friday Tory MEP Daniel Hannan proposed a "Swiss-type deal where we are only in the free market and we are outside everything else".
But Mr Cridland opposed this, saying: "Alternatives to full membership of the EU simply wouldn't work, leaving us beholden to its rules without being able to influence them."
He said the CBI, which lobbies the government on behalf of businesses, would "continue to press the case for the UK remaining in a reformed European Union".
"The EU is our biggest export market and remains fundamental to our economic future," he said.
"Our membership supports jobs, drives growth and boosts our international competitiveness."
After Friday's European vote Labour leader Ed Miliband said the UK was now "closer to the exit door" in Europe, posing a threat to the economy, and UKIP leader Nigel Farage said Mr Cameron had been "utterly humiliated".
But Health Secretary Jeremy Hunt said Mr Cameron had been "brave" to take on Europe and said the debate had now changed.
The leaders of Sweden and Germany offered the PM some encouragement after the vote.
Swedish PM Fredrik Reinfeldt said he knew closer union was not "for everyone", and German Chancellor Angela Merkel said she was "ready to address British concerns".