Minister questioned in the Lords over fall in adoption rates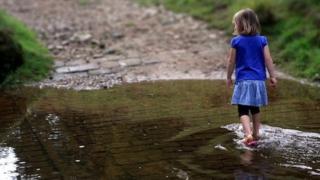 The government has promised to speed up adoption after questions over a fall in the number of children being put forward by councils.
Education Minister Lord Nash told peers adoption had risen to record levels but there had been a "significant decrease" in the last year.
He said a "misinterpretation" of court judgements could be to blame and promised new guidance.
The government has made reform to the adoption system a priority.
David Cameron announced a shake-up in 2012, saying "no task was more urgent" for the government.
He called on councils to speed up processes and allow more mixed-race adoption.
'Significant decrease'
Ministers say the number of children being put forward has risen by 63% to "record levels" since 2010.
But in the last year, applications for adoption orders fell by 34%, according to figures from the Adoption Leadership Board.
Judges in several high-profile court cases have expressed concern about a rush to adoption without proper consideration of other options.
Ministers believe such judgements could have made local authorities less willing to consider the adoption route for vulnerable children.
Lord Nash told peers: "There has been a significant decrease in children coming into the system since September last year.
"This appears to be in response to particular court judgements. Information collected by the Adoption Leadership Board has led it to conclude there has been some misinterpretation of those judgements.
"The board has produced guidance so that everyone who works on adoption can be confident they're interpreting the judgements correctly. "