Three on Conservatives' Kensington election shortlist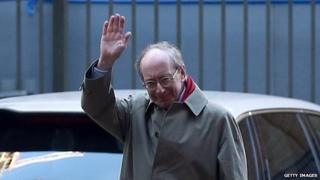 The Conservatives have shortlisted three candidates to stand in Kensington in May's election following Sir Malcolm Rifkind's decision to leave Parliament.
Charlotte Vere, Shaun Bailey and Victoria Borthwick have been nominated, with local party members set to decide at a meeting on Friday.
Ms Vere and Mr Bailey both stood in 2010 but were defeated in Brighton Pavilion and Hammersmith respectively.
Ms Borwick is a deputy mayor of London and an ex-Kensington councillor.
The seat, which the Conservatives won with an 8,616 majority in 2010, was put up for grabs last month after Sir Malcolm said he would leave Parliament at May's election amid "cash for access" allegations, which he denies.
It is understood that more than 130 people applied to be the Conservative candidate in the plum seat, with a long list of six being whittled down to three.
Ms Vere is currently acting general secretary of Independent Schools Council while Mr Bailey is a former adviser to David Cameron on youth and crime issues.
Ms Borwick is a member of the London Assembly and a member of its police and crime and transport committees.