Lobbyists: new register's launch date set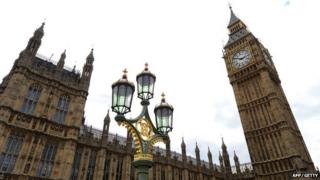 The government's new register of lobbyists will go live on 25 March, its controller has confirmed.
Registrar Alison White told the BBC the register, as promised by the coalition, would be "open for business" and lobbyists could sign up online.
Following an appeal for potential applicants, "something over 20" expressions of interest had been received, she said.
But she said she would not know until mid April how many had actually signed.
Before the last election, David Cameron said lobbying, which involves firms or individuals being paid to influence government decisions, was "the next big scandal waiting to happen".
The coalition agreement, which set out the government's programme in 2010, said: "We will regulate lobbying through introducing a statutory register of lobbyists and ensuring greater transparency."
But critics say the final register will not be fit for purpose as it excludes many of those who are working as lobbyists, and Ms White, who was appointed in September, has described the law putting it in place as "very narrowly drafted".
It specifically excludes lobbyists working "in-house" for companies, and a person or company will only need to be registered if they are contacting a government minister or permanent secretary.
The register will not have any entries on its launch day, Ms White said, but companies and individuals might be required to sign up retrospectively.
Potential registrants will be able to log on and create an account in order to be able to file an "information return".
"We have had something over 20 expressions of interest, although we do not know that all of these will join the register in the beginning," she said.
"We won't know until the middle of April how many registrants we have got."