Jo Cox killing is an assault on democracy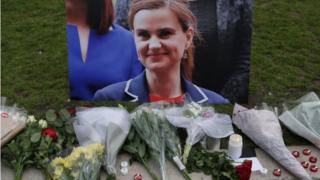 There are moments at Westminster when time stands still, when the noise of the latest campaign or election is hushed, when this vast political village stops and catches its breath.
So it was this afternoon as news came through that Jo Cox had been attacked.
As rumour spread that she had died, dismay turned to open-mouthed shock. This was not just because she was first MP to be killed since Ian Gow was blown up by the IRA in 1990.
This was not just because she was a popular and passionate MP, a young mother in her prime, a public servant who was making a difference. All that is true.
But the shock was magnified because every MP, every MPs' assistant, every MPs' case worker were all thinking: It could have been me.
The ability of MPs and their staff to engage with constituents goes to the heart of our parliamentary democracy.
MPs can represent us here at Westminster only because every week they go back home and meet us face to face.
There will inevitably be another debate about MPs' security. Many are often subject to physical attack. But politics can't happen from behind a ring of steel. Jo Cox's death is not just an awful tragedy.
It is also an assault on our democracy.