There have been 11 deaths per day so far this year off the coast of Libya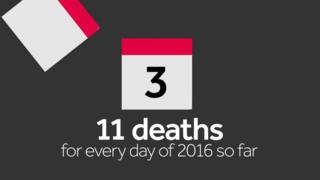 As many as 6,500 people were rescued off the coast of Libya on Monday.
The migrants were found stranded around 12 miles off the coast of Libya in overcrowded wooden boats.
The journey across the Mediterranean Sea from Libya is one of the most well used routes for migrants travelling from Africa to Europe.
More than 1,100 migrants were rescued in the same area on Sunday.
Libya route in numbers
This was one of the largest migrant rescue operations undertaken in the Mediterranean for years - the amount of people saved on Monday would take 132 coaches to transport on land.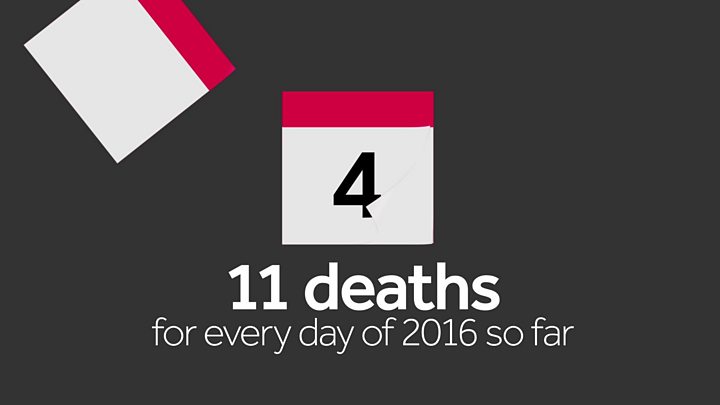 The International Organisation for Migration (IOM) estimate that around 106,000 people have arrived in Europe via the dangerous sea route from Libya to southern Europe so far this year.
That could fill every seat in London's Wembley Stadium and Wembley Arena - and still leave 4,000 people standing.
The sea journey from Libya to southern Europe remains the deadliest route for migrants to take.
IOM figures put the death toll so far this year on that route at 2,726 people dead or missing.
That averages out as 11 people dying in the seas between Libya and southern Europe every day of this year so far.
Find us on Instagram at BBCNewsbeat and follow us on Snapchat, search for bbc_newsbeat