Thursday 1 March: Join This Week audience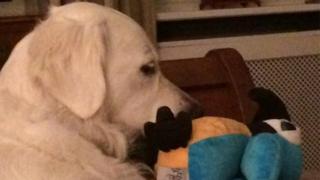 Andrew Neil is looking for some friends again as This Week, his BBC 1 late-night fix for political junkies, records a special audience programme.
We are looking for a few dozen This Week anoraks to join us as part of the audience - so why not make a bid to join Andrew, Michael, Liz and Miranda as they bore everyone to tears at a south London venue on the evening of Thursday 1 March. Molly the dog is coming too!
We are just a little embarrassed at how tacky our Westminster cubby-hole is, so we are taking over a venue a few miles south for one evening.
Unlike our regular live programmes, this one will be recorded around 20:30 GMT. Audience members will need to be able to make their own way to the venue by 19:00 at the latest.
We should be finished filming by 21:45 - and you may be home in time to see the programme go out in its 23:45 slot, if you don't hang around trying to get a picture with Molly, swap rail timetables with Michael, or want Miranda and Liz's autographs.
Please apply for tickets - two per applicant - using the attached form, and you must include a daytime phone number and email address so we can let you know if your application has been successful.
Applications must be received by Monday 5 February at the latest - although we advise applying as soon as possible. If you hear nothing from us by 9 February, please assume your bid has not been successful.
Important small print
We have held four previous audience programmes and, for some unknown reason, all were over-subscribed several times.
So we will be looking very closely at your reasons for coming along and why you love us, or endure us.
Tell us a little bit about yourself, and why you would like to attend this special live audience recording of This Week in around 100 words. It would also be helpful to know your age.
If you leave the comments box blank and tell us nothing about you, then we can promise we will NOT be calling you to join us! There is no point applying by just giving your name and address.
Please use this form to make your application.