Scottish judges and sheriffs launch own website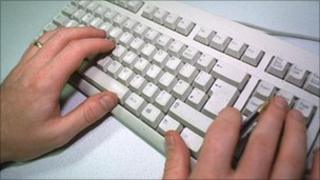 Judges and sheriffs are launching their own website in an attempt to provide better information about the work of Scotland's courts.
Sentencing statements and other decisions by judges will be published on the site.
The web link's launch coincided with the start of the legal year.
Users visiting the site will also be able to learn the correct way to address a judge and be able to read about their typical day.
The Right Hon Lord Hamilton, who as Lord President is the most senior judge in Scotland, said: "It is our intention to publish as much information as we can, as quickly as we can.
"I believe it is vital in a democracy that justice is not only seen to be done, but that it operates in an open and transparent way, and contributes to public understanding and awareness of what takes place in courts each day across Scotland."
The new Judiciary of Scotland web page has been developed by the communications section of the Judicial Office for Scotland.
There is a section for visitors to ask questions and the statements made by judges when sentencing offenders will be published along with summaries of important court decisions.
Elizabeth Cutting, head of judicial communications, said: "This is a very exciting development for judges in Scotland which will enable the public to gain a greater insight into the work they do.
"Visitors will be able to read what a judge says on passing sentence and have access to summaries of important legal decisions.
"The website will be continually developed and expanded, so we need and welcome user feedback."