Gambling advice for Scottish footballers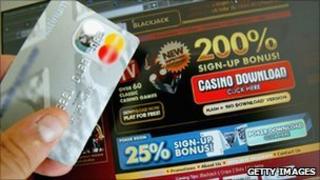 Scottish football players are to be given information about gambling issues under a new project.
Footballers' union PFA Scotland is to work with counselling group RCA and plans to take the pilot to several of the country's senior clubs.
It aims to educate players about maintaining the game's integrity and the problem of excessive gambling.
Hearts striker Kevin Kyle, who has previously admitted to a gambling addiction, has welcomed the move.
He said such a project might have helped him avoid the problems he has encountered.
There have been allegations of corruption in other sports, and an investigation is currently underway into the sending off of Motherwell's Steve Jennings.