Inquiry to examine Crown Estate in Scotland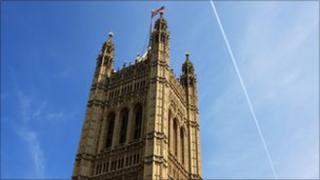 An inquiry is to examine the Crown Estate in Scotland after a committee of MPs encountered concerns in relation to its operation.
The Scottish Affairs Select Committee said it became aware of a number of issues relating to Crown Estate affairs while scrutinising the Scotland Bill.
The Crown Estate oversees a large rural estate and controls seabed rights.
The committee said further information and terms of reference for its inquiry would will be published in due course.
A spokeswoman for the Scottish Affairs Committee said: "During its inquiry into the Scotland Bill, the Scottish Affairs Committee received a significant amount of evidence, which identified a number of concerns and issues in relation to the affairs and administration of the Crown Estate in Scotland."
As well as its rural portfolio, the Crown Estate has powers to grant licences for offshore wind farm and wave and tidal power developments.
Roger Bright, chief executive of The Crown Estate, said: "We welcome the opportunity to further discuss our work in Scotland with the Scottish Affairs Committee and await the invitation."